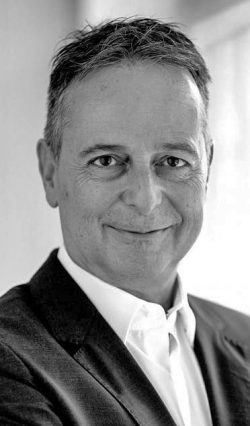 Certificate Program in International Retail Management at the University of St. Gallen (HSG)
SKU Management Program
Computer science and business administration at ETH Zurich
offer.
Consultant & Executive Coach on the topics: Strategy, Leadership, Management, Digitalization and Transformation
Executive Coach for CIOs
Interim Management
Computer science for non computer scientists in Executive management and Board of Directors.
Recruitment, assessment for management personnel in IT
Advisory board, Board of directors with focus on computer science, digitization and transformation
competencies.
Strategic and entrepreneurial thinking
Social intelligence
Broad and profound IT know-how
Management Competence
complexity management
Retail expertise
Transformation Competence
professionally.
2020
Foundation haas consulting.tech
Founder & CEO
2012 - 2019
Chairman of the Board of Directors SSP Informatik AG
2009 - 2019
Head of Migros IT Services, Member of the Management Board, CIO Migros
1998 - 2009
Head of Information Technology Gen. Migros Zurich
1992 - 1998
Head of IT Infrastructure Gen. Migros Zurich
1989 - 1992
Product Manager Apple Computer